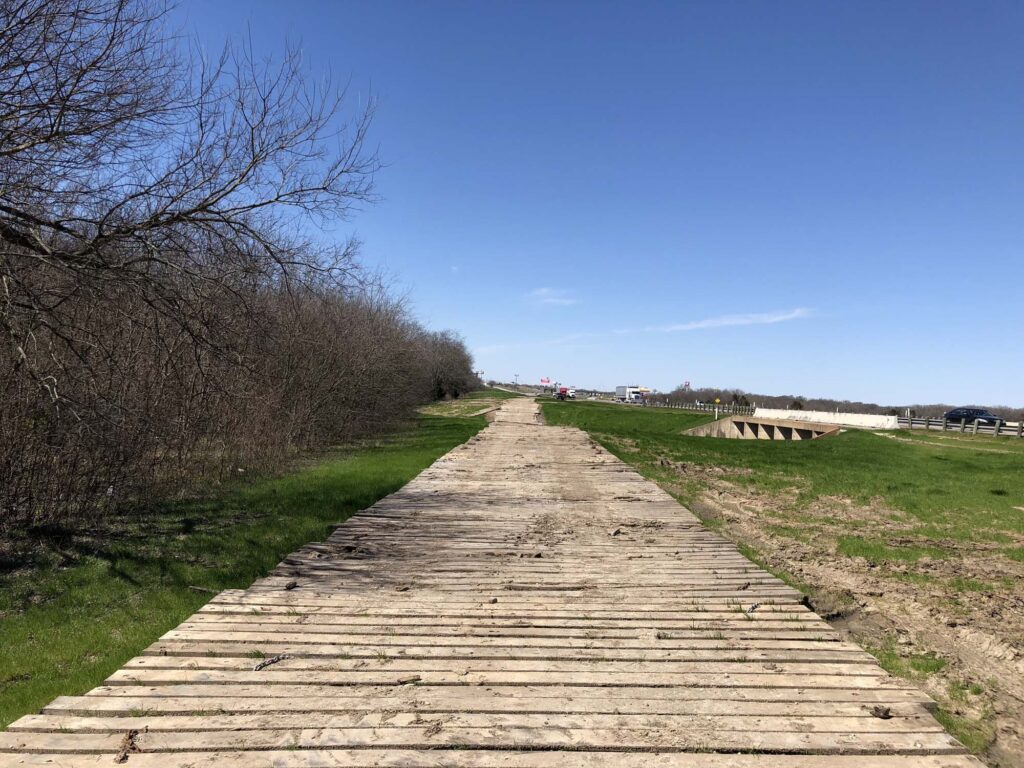 Construction Mats for Rent
Select Mat is a full-service provider of construction mats, pipeline skids, and wood utility poles, offering construction mats for rent. We offer the following mats for rent:
Timber mats
Composite mats
CLT mats
Laminated mats
Renting road matting requires no upfront time commitment. Wood mats and composite mats both come with daily rental rates.
Construction Mat Rental Near Me
We are based in TX and provide construction mat rentals across the entire continental United States. We have served 17 states and counting, including OK, LA, OH, PA, SC, and NC.
Types of Swamp Mats for Rent
Select Mat offers Timber mats and Composite mats to buy or rent to support heavy duty equipment. Not all types of construction mats are suited to support tracked machinery, so it's important that you have temporary road mat rental options that are thick enough to offer stability on your job site.
Timber Mats
Timber mats are made from steel bolted and dense pieces of timber. They are significantly thicker than CLT or laminated wood mats. Therefore, they are better suited to support tracked machinery. Select Mat offers timber matting for rent in the following sizes:
4′ x 16′ x 8′
4′ x 18′ x 8′
Composite Mats
Composite mats are made from high-density polyethylene. This is why they are sometimes called poly mats or hdpe mats. These mats are highly flexible, able to flex to uneven terrain. HDPE mats also link together like a chain, meaning they have no gaps. Additionally, their composition gives them a high reusability rate compared to other construction mat rentals. This can save you money in avoiding mat replacement costs.
Composite mats are available for day rates only and available for purchase or rent at one size:
Save Money By Leasing Construction Mats
Leasing road mats is a fantastic way to save money. With leasing, you can get a lower price per mat in exchange for an upfront time commitment.
Your flat rate includes all of the rental period and freight both ways. Payment is due upfront or within 30 days of road mat delivery.
Leasing can provide significant savings for longer projects that still want to avoid purchasing costs for road matting. Select Mat offers the following construction mats for lease:
Select Mat Offers Delivery, Installation, and Removal
Our company can deliver, install, and remove your construction matting wherever you are in the continental United States. Our team will work with you to ensure you pay the lowest cost possible in freight. Not only that, but for projects exceeding 1,000 mats, we will provide a personal project manager to ensure rapid installation and removal.
We offer this service because we want you to get paid extra for finishing on time and avoid the penalties and costs of finishing late. Since construction mats are a crucial step in starting your project, we do everything we can to speed up the process. This is also why we focus on quick quotes.
Swamp Mats for Sale With Select Mat
Select Mat offers more than just swamp mat rental. We offer every type of heavy equipment construction mat, including crane mats, CLT, laminated, timber, and composite mats. We also offer installation and removal services so that you can start your project immediately and finish on time without unnecessary delays.
Our company focuses on outstanding customer service. This includes rapid quote turnaround, because we want you to hit your project incentives, avoid penalties for finishing late, and not have to spend extra money on costly additional expenses like overtime and extra hotel days.
We also offer an onsite project manager for orders exceeding 1,000 mats. This can significantly speed up your project. Not only that, but our construction mat experts can help you identify the best product mix for your specific project. This can save you time, money, and energy by ensuring your vehicles have the best access possible through your job site.
Additional Products for Pipeline and T&D
Select Mat offers wood utility poles for sale for our transmission and distribution customers. We also offer full sawn pipeline skids and pipeline cones. We can fulfill orders past 100,000 anywhere in the continental United States. If you are in the oil and gas or T&D industries, be sure to ask about what Select Mat can offer in addition to our construction mats.
Get a Quick Quote
If you're looking for construction mats for rent, contact Select Mat today. We focus on provide rapid turnaround on all quotes so that your project suffers no delays.